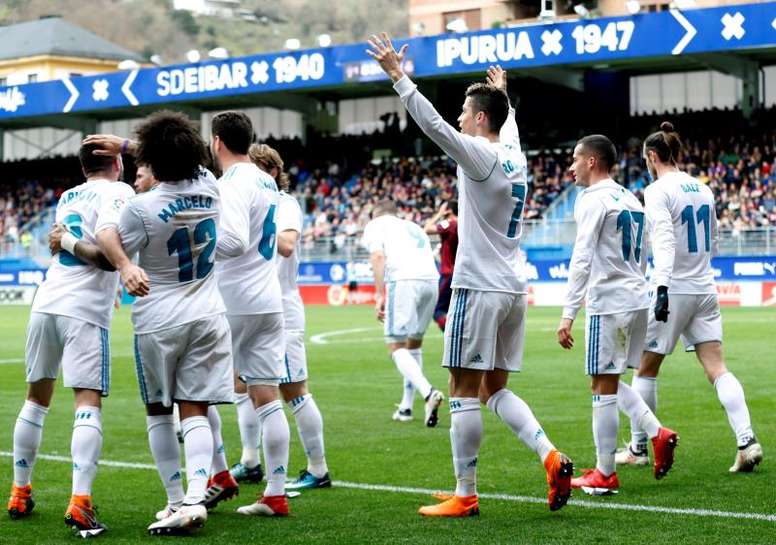 15 finals to keep the dream alive
Manager Zinedine Zidane needs to prepare for 10 La Liga clashes, two Champions League quarter-finals, and a potential three more games in the tournament. According to 'Marca,' the French coach wants his players to believe they have 15 finals left to win.
If Madrid were to win there remaining, hypothetic 15 ties, they'd be in contention for the league title, and a third consecutive Champions League.
'Los Blancos' turn onto the home stretch this weekend when they go up against Girona, a team that still has a lot to fight for in their pursuit of European football. Last time the sides met Girona emerged victorious with a 2-1 win - the Catalan side will not simply roll over.
Zidane's men are now hoping to claim their third successive win in La Liga - a feat they have not achieved as regularly as they have in previous seasons of dominance.
Real's main goal this season, however, is the Champions League. After seeing off PSG with a surprisingly comfortable aggregate scoreline, 'Los Blancos' are now one of the favourites to go on to win the competition.
Between now and the quarter-finals, which will be played on the 3rd and 4th of April, Madrid have a short break from European duties - a short break that will give them the perfect opportunity to devise a plan for how they'll triumph in their 15 finals.