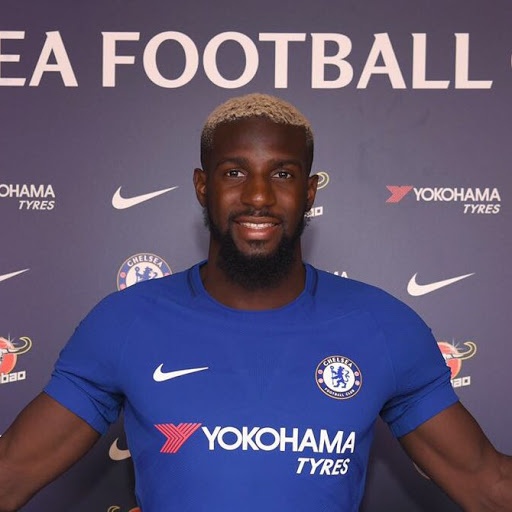 'Chelsea are the biggest English club'
'I'm very happy to be here', he told Chelsea's official website. 'For me this is the biggest English club, and I hope to achieve great things here. I am very proud'.
Bakayoko penned a five-year deal at Stamford Bridge, and was eager to get to work with new boss Antonio Conte.
'Now the work starts. I'm very impressed by the facilities. Everything is much bigger than I have known and it seems like the perfect place to play football'.
About his briefing with the Italian coach, he said: 'We spoke a lot about tactics and training and he took the time to talk to me about my game and explain I must be serious-minded and work hard'.
'I know the Premier League is a very difficult championship, one of the most difficult in the world. It is very physical and I know you must be in fighting form to compete in this league'.
When asked about his Premier League heroes, he referred to former Blues Claude Makelele and Didier Drogba. 'Drogba has had a stellar career and he managed to do so many great things, first at Marseille and then here at Chelsea. He is definitely an example I wish to follow, be it the footballer or the person himself'.
'Makelele helped me greatly. When he arrived at Monaco I wasn't a very, very good player, but I had a lot of discussions with him, he gave me a lot of advice, and he allowed me to play my style of football more simply'.
Chelsea fans will be pleased the much-awaited signing has finally arrived, and the player himself seems to also be thrilled with the switch: 'Chelsea is a great club with a great history and they are the champions of England. My wish was to be at the best English club there is today'.