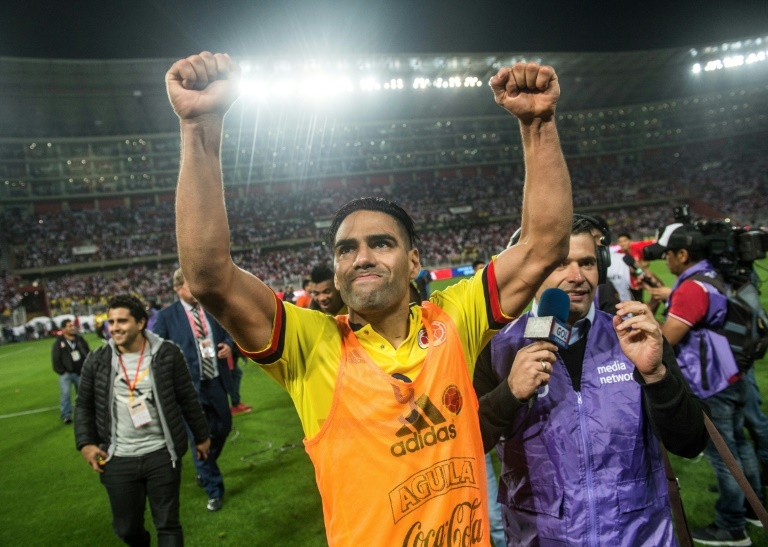 Chile could complain to FIFA over Peru/Colombia collusion
It had been claimed after the game that the Monaco man had told the Peruvians to ease off and to not try to score late on as both would advance with a draw.
After days of speculation, Falcao has now admitted discussing the fact that a draw was advantageous for both sides with opposing midfielder Renato Tapia during the match.
Late on in the game both sets of players discovered that thanks to results elsewhere, Colombia would qualify for the World Cup and Peru would reach the play-offs with a draw, leading both sides to effectively give up on attacking.
Speaking after the game Falcao said: "We knew what was happening in the other matches, we were playing with (the knowledge of) the other results and in that moment (I tried) to transmit that (to Peru)."
Tapia also confirmed that he had discussed the result with Falcao, telling 'Panamericana TV': "In the last five minutes, the Colombians approached us. They knew what the situation was in the other games.
"So we managed the game as we needed to... I spoke with Radamel, who told me we were both qualified (as things stood), but it's football and we play to win."
According to Spanish publication 'AS', the Chilean Football Federation may now complain to FIFA, after they missed out due to their defeat at the hands of Brazil.
Had either Colombia or Peru scored in their game, Chile would have lived to fight another day and 'La Roja' are outraged at losing out to what they consider to be match-fixing.
La imagen de las Eliminatorias es de @PasoaPaso: Falcao convenciendo uno x uno a los peruanos de arreglar el empate en el final del partido. pic.twitter.com/RBNuumoJFd

— Lucas Beltramo (@LucasBeltramo) 11 October 2017