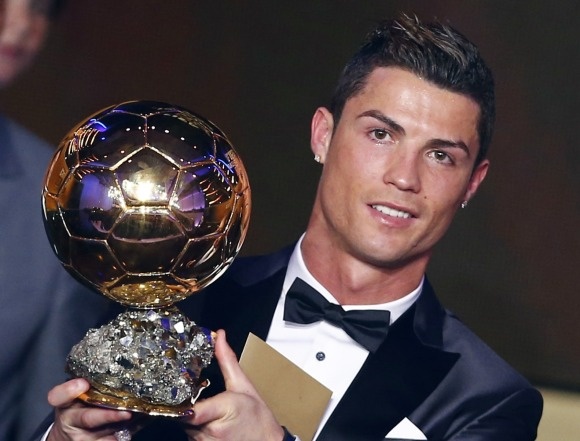 Is Ronaldo's Ballon d'Or triumph in peril?
Messi looked destined to claim the coveted award in 2013, but that was not the case in the end. The Argentine had topped the goalscoring charts as Barcelona left a 15-point gap with Real Madrid to win another La Liga title.
A Spanish Super Cup win was overshadowed by Barcelona's infamous Champions League defeat at the hands of Bayern Munich (7-0 on aggregate), but Messi made up for it by leading Argentina to automatic qualification for the World Cup in Brazil.
However, Ronaldo swooped in to win the Ballon d'Or. A decent individual season from the Portuguese striker was not rewarded with silverware. Real Madrid came second in La Liga, and the striker was outscored by Messi, who banged in 12 goals more.
Ronaldo only finished on top in the Champions League. Knocked out in the semi-finals by Borussia Dortmund, Cristiano was the top goalscorer of the competition thanks to his twelve strikes.
The surprises began when Portugal failed to secure an automatic spot in the World Cup, and they headed into the unpredictable play-offs. FIFA, organisers of the Ballon d'Or award back then, pushed back the voting until it was decided which teams would make it to Brazil.
A much-protested decision that many saw as an excuse for Ronaldo to have two more matches to shine in front of the judges. And he did exactly that. With the hopes of the entire country resting on his shoulders, he brushed Ibrahimovic and Sweden aside to make it to the biggest competition in world football.
The voting was re-opened in the wake of Cristiano's heroics, while Messi's La Liga title and stunning goalscoring form had fallen into oblivion. By a scarce 4 per cent margin, Cristiano was awarded the Ballon d'Or.
A situation that could repeat itself this year. Despite an unstoppable qualifying campaign, Ronaldo was deprived from a historic record by Robert Lewandowski, while Portugal secured their place in Russia. Messi, on the other hand, is enjoying an exceptional start to the campaign both with his club and country.
The very same way it happened to Ronaldo, Messi's disappointing performances against Uruguay, Venezuela and Peru will eventually be forgotten, and when it comes to a vote, his hat-trick to fire Argentina into the World Cup will be taken into account.
That is the predicament that presents itself when the Ballon d'Or nominees are announced around this time of the year. The award has become a popularity contest, a product to fuel advertising, leaving to one side what really matters, football.