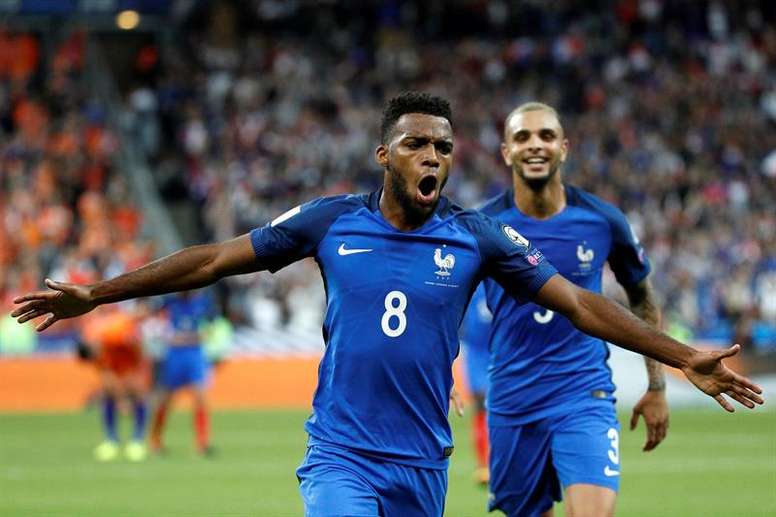 Reports: Arsenal agree Lemar deal
English publication 'The Daily Star' claims that the 'Gunners' have agreed a £92m deal with French champions Monaco for the 21-year-old, with the player having agreed to sign a five-year-deal worth £250,000 per week.
Arsenal were keen on the winger all summer and had a move for the French international lined up on deadline day, only for the player to decide to stay with the Monegasque side.
His decision to stay forced Arsenal to pull the plug on Alexis Sanchez's switch to City, with the Londoners not prepared to lose the player without having a ready-made replacement available.
However, despite the claims that Lemar chose to stay, the aforementioned source also claims that rather than the player snubbing Arsenal, the reason Lemar did not make the move to the capital on deadline day was due to the logistics invovled, with the player on international duty with France at the time.
Along with Lemar, Arsene Wenger is also understood to be continuing to keep an eye on Manchester City winger Raheem Sterling, who Arsenal asked for in part-exchange for Sanchez during the summer.
Meanwhile, Wenger admitted on Friday that the club had not option but to sell Alex Oxlade-Chamberlain to Liverpool.
"We had to sell someone," said Wenger. "We have players we do not want to extend, and we have players we wanted to extend, where we could not find an agreement.
"Every time you have to quantify the loss of income. And at the end of the day, you decide, ok, we can do it for two or three, but not for four or five."