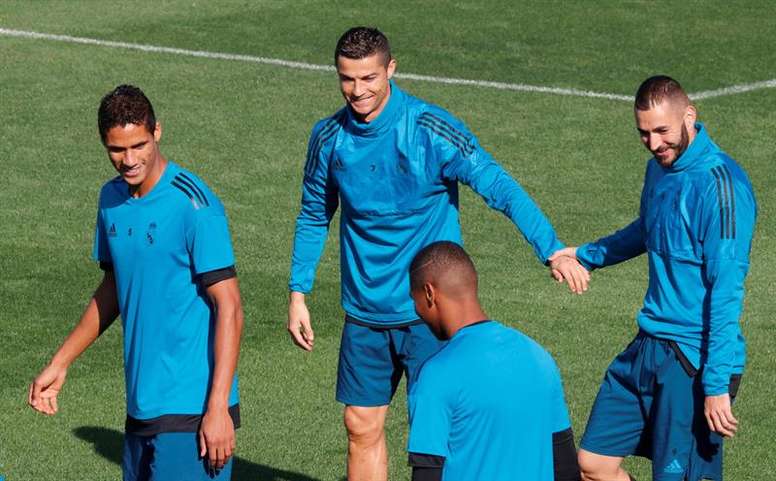 'Ronaldo is more selfish than I am, but that is normal'
Benzema is not like other strikers. He is not so much worried about scoring goals, he likes to get involved in the build-up, while Ronaldo enjoys the glory of putting the ball in the net. The French striker has seen his accomplishments overshadowed by Ronaldo's success, but he has no issue with that.
"At Real, I score, but when the guy who is next to you scores 50 per season (you can not do anything)," Benzema told Canal+. "It's different from how I played at Lyon. I just like football and winning titles. I'm having fun."
"Ronaldo and I, we get on well. I like playing with him. He likes to play with one touch of the ball. He is more selfish than I am, but that's normal. That does not bother me. Finally, it's good for the team," he added.
"I did not imagine that I would stay at Real Madrid for nine years," Benzema said. "When I was at Lyon, I imagined moving to Real to win titles. The most difficult thing in Madrid is the pressure."
"The debate about me? It's to sell papers. I got used to it. I focus on the football. With age, I have learned to stay calm," he concluded.