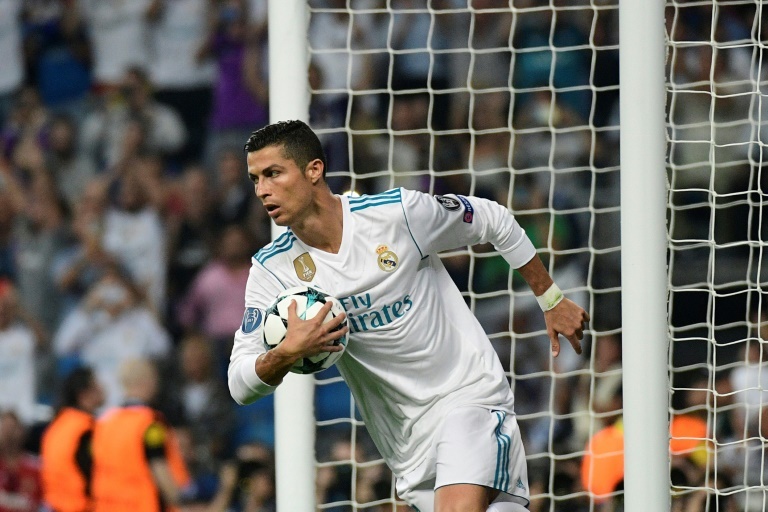 Ronaldo, just what Real Madrid were missing
The first official minutes for the Portuguese ace since being dismissed at the Camp Nou in the Spanish Supercopa. The red card brandished by De Burgos Bengoetxea, added to the subsequent shove on the referee's back were enough to see him pick up a five-match ban.
This decision forced him to miss the return game against Barcelona as well as the first four La Liga fixtures of the season. His punishment will be over after Zidane's team visit Real Sociedad next weekend.
The Portuguese striker made the most of his time on the pitch in the Bernabeu trophy, scoring against Fiorentina, and with Portugal, playing a pivotal role in his national team's wins over the Faroe Islands and Hungary (5-1 and 0-1).
His contributions were most notable in the first of the two fixtures, scoring a hat-trick to take his total international tally past that of Brazilian legend Pele.
Real Madrid were in dire need of his eye for goal. Following Karim Benzema's injury against Levante, added to their lack of effectiveness in their previous home game against Valencia, the current La Liga champions dropped up to four points despite countless chances coming their way in both fixtures.
The expectation and hype created over his return were enormous. The striker was on the front foot from the off, offering himself to his teammates and eager to take part in the action.
In the 11th minute, Isco found Gareth Bale, who guided an excellent low cross to the back post for Ronaldo to knock into the bottom corner. He was back.
He did not stop trying, though. Not content with having hit the back of the net once, he endeavoured to add to his personal account. He headed the ball into the side-netting before his half-volley from the edge of the box drifted wide of Waterman's goal.
His eagerness persisted after the break as he smashed the ball against the underside of the crossbar in his first chance of the second half. He claimed the ball had bounced over the line, but play was correctly waved on.
Moments later, he scored his second when he found the bottom corner from the spot, only to retrieve the ball from the net and carry it to the centre spot. Such was his zest to score more goals.
He did not score again, but his intensity despite his team's three-goal lead was admirable. He now awaits his next opportunity, which will come against Betis. His wait is drawing to a close but, in the meantime, Ronaldo has shown that his competitive spirit remains intact.