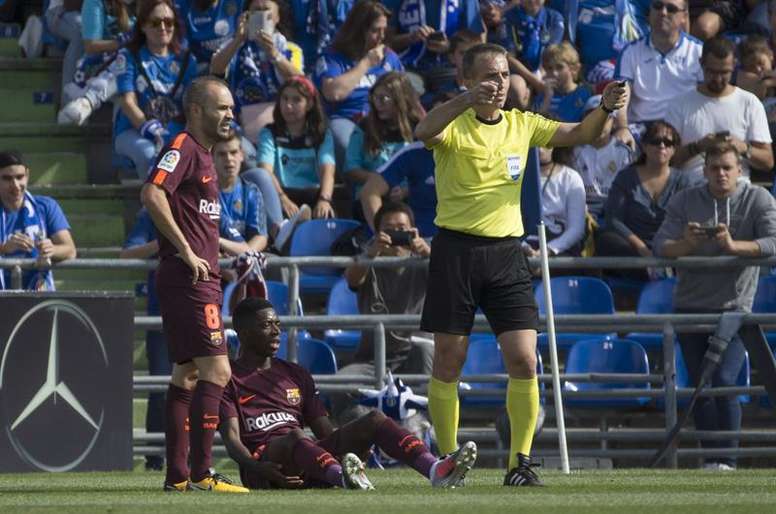 Surgeon: 'Dembele may have hidden injury'
Dembele joined the Catalan giants in the summer from German side Borussia Dortmund as a replacement for Neymar, who packed his bags and headed for Paris. However, the French international was injured in only his fourth game for the club, leading to speculation that he may have hidden his injury from club staff when he first arrived.
Finnish orthapaedic surgeon Sakari Orava believes that the problem that struck the player down in the match against Getafe and subsequently ruled him out for up to four months could have been discovered and treated earlier.
Orava told Spanish publication 'Mundo Deportivo': 'Maybe it was a sin of youth not to say that he felt pain in that area before.
'The pressure he'd been exposed to after his signing for Barca also could have influenced it (the injury).'
Dembele, for his part, is confident that he can be back out on the pitch in two months and whilst Orava says that it is natural to want to back playing as soon as possible, he prefers to stick to his original prognosis of three to four months.
'Like most kids his age, he's optimistic but I prefer to be a little more cautious and stick with the original assessment,' Orava explained.
'I am in permanent contact with (Barcelona's) Dr Pruna, who is sending me reports about what Dembele's doing.
'So far, everything's going fine, his recovery is going well.'