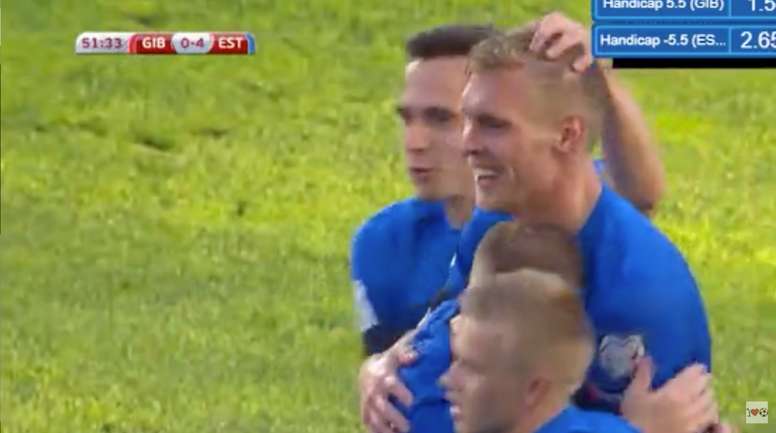 The centre-back who played as a striker... and scored a hat-trick!
A surprising move from Estonia as they lined up a 1.92m striker who is actually a defender to face Gibraltar in their qualifying match for the World Cup in Russia.
However, even they could not imagine Joonas Tamm would go on to bang in a hat-trick as his side thrashed minnows Gibraltar.
His performance has raised the question of whether Estonia should re-think his position in the team following his spectacular debut up front.
Check out this awesome video: Joonas Tamm Goal HD - Gibraltar0-4Estonia 07.10.2017 https://t.co/45nIjOS7La

— Football Live (@FootballLive30) 7 de octubre de 2017