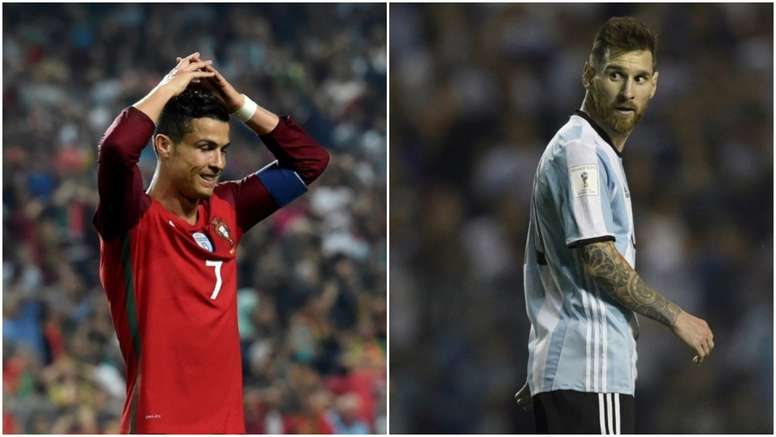 The treble race: Messi closes in on Ronaldo
Three goals to secure Argentina's presence in the 2018 World Cup in Russia. The 44th hat-trick in Messi's astonishing career, but he is still behind the Portugal captain on the treble stakes.
Cristiano Ronaldo has found the net three or more times in a single match on 48 occasions, his latest coming in the 5-1 rout over the Faroe Islands.
The two undisputed stars of world football have come a long way since their first professional hat-trick. Ronaldo scored his first and only treble at Old Trafford in a 6-0 hammering of Newcastle in January 2008, while his Argentine counterpart got off the mark in the biggest game of them all: he scored all of Barcelona's goals in a 3-3 draw with Real Madrid in 2007.
Ronaldo has not got off to the best of starts in La Liga this campaign and has seen the Barca star cut his lead considerably, having scored three trebles to the 32-year-old's one.
The Real Madrid striker is still ahead and only needs two hat-tricks to reach the magic number of fifty, but will have to continue his fine form if he doesn't want to see Messi take the lead.