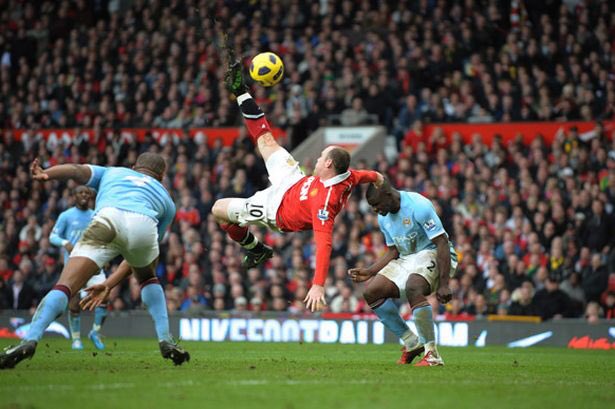 Top 5 Manchester derbies
5. Manchester United 4-2 Manchester City, April 2015
A crucial win in United's top four aspirations for the season, and arguably Louis Van Gaal's greatest achievement at the club. Hart admitted it was his worst match in a City shirt after conceding four goals at Old Trafford.
4. Manchester City 2-3 Manchester United, December 2012
Both teams went into this clash at the Etihad seven months after City had thrashed their bitter rivals at Old Trafford to lift the Premier League trophy. Ferguson's men were baying for blood, and they came away with a vengeful win after Van Persie's deflected free kick wrong-footed Hart. The Red Devils eventually lifted the trophy in Sir Alex's final season.
3. Manchester United 1-6 Manchester City, October 2011
City's win at Old Trafford was a real statement. The blue side of Manchester was now equal to the traditionally dominating red side, and were to be taken seriously. The Citizens netted six times at Old Trafford, but everybody will remember Mario Balotelli lifting his shirt to infamously show 'Why Alway's Me?'. Victory put City on track to Premier League triumph that season.
2. Manchester City 3-3 Manchester United, October 1990
With 10 minutes to go, City looked to be cruising to another win against Ferguson's struggling side. Brian McClair scored a double to take a point away from Maine Road. City still finished above United that season, but it was the last time that would happen for another 21 years.
1. Manchester United 4-3 Manchester City, September 2009
This game is remember as one of the best Premier League matches of all time, let alone the best Manchester derby ever. Both teams battled for the full 90 minutes and more, as Michael Owen became an Old Trafford hero with his 96th minute goal.